Arthritis Information & Relief : How to Prevent Rheumatoid Arthritis
Rheumatoid Arthritis: Can A Vegan Diet Help Treat Symptoms?
Will RA symptoms improve if you stop eating animal products? A plant-based diet may help reduce inflammation, but more research is needed to see if going vegan will ease joint pain and other symptoms. Here's what to know.
By
Regina Boyle Wheeler
Medically Reviewed by
Alexa Meara, MD
Don't Miss This
Sign Up for OurLiving with Rheumatoid ArthritisNewsletter
Thanks for signing up!
You might also like these other newsletters:
Produce may help you feel better: Unlike meat and dairy, fruits and vegetables don't trigger inflammatory reactions within the body.
Getty Images
If you believe in the saying "you are what you eat," then logically, you'd stay away from foods known to cause inflammation when you're living with rheumatoid arthritis (RA). The problem is that despite some 80 years of research, the role of diet in rheumatoid arthritis is still a controversial topic.
In recent years, there's been a lot of buzz over whether a vegan diet can help improve RA symptoms. While there's no hard scientific evidence that it works, anecdotally, some patients report they feel better after they go vegan, says Neha Bhanusali, MD, a rheumatologist and assistant professor of medicine at the University of Central Florida Health in Orlando. Whether it's the diet itself or the increased attention to what is being consumed (leading to a healthier diet) is not yet proven.
What Is a Vegan or Plant-based Diet?
A vegan diet is a vegetarian diet that includes no animal products at all. That means no meat, and also no cow's milk or cheese (or other products) derived from cow's milk. Vegan diets rely on fruits, vegetables, beans, nuts, seeds, and whole grains, eliminating all dairy, meats, eggs, and fish.
"While there is very little hard data, there are isolated reports indicating that a vegan diet may reduce inflammation. C-reactive protein levels — a marker of inflammation in the blood — appear to decrease when people are on a vegan diet," said Nathan Wei, MD, a rheumatologist and director of The Arthritis Treatment Center in Frederick, Maryland. "That indirectly suggests there is a beneficial effect on systemic inflammation, which is the hallmark of RA."
Is a Gluten-Free Approach to Veganism Good for RA?
A vegan diet that was also free of the protein gluten improved the signs and symptoms of RA in some people, according to a small study published in the journal Rheumatology. And in a study on the benefits of a gluten-free vegan diet published in the journal Arthritis Research &Therapy, 38participantsateagluten-freevegandietrichinfruits,vegetables,andnuts,whileacontrolgroupof28peopleateabalanceddietthatincludedanimal-basedfoods.Afteroneyear,thevegansexperiencedmodestimprovementintheirsymptomsandlowerlevelsofLDL(bad)cholesterol;theyalsolostmoreweightthanpeopleinthebalanceddietgroup.
HeartdiseasecanbeacomplicationofRA,soaneatingstylethatlowersLDLandimprovesoverallhearthealthcouldbeaplus.
GoingVeganforRheumatoidArthritis:HowtoTryIt
Eatingatotallyplant-baseddietisofteneasiersaidthandone."A vegan dietisinsomewaysanextremediet,"Dr.Bhanusalisays.Itcanbedifficulttofindfoodinrestaurantsthat'svegan,andevenhomecookingrequiressomeadvanceplanning."Jumpingsuddenlytoaplant-baseddietcanbestressfulanddifficulttomaintain,"Bhanusalisays.SoifyouwanttotryveganismforRAsymptoms,startwithastep-by-stepplan:
Takeitslow. Trygoingwithoutmeatonjustonedayoftheweek.Replaceanimal-basedproteinswithplant-basedproteins."Usetofu,miso,tempeh,legumes,nuts,andseedsinrecipestoprovideprotein,"says KimLarson, aregistereddietitian nutritionistinSeattleandspokespersonfortheAcademyofNutrition&Dietetics.Experimentwithrecipestomaketastydishesyou'llenjoy.
Bulkuponfruitsandveggies. Thegoalisatotalof8to10servingsaday.Greensandcruciferousveggies(thinkbroccoliandcabbage)areespeciallyimportant,accordingtoLarson.
Boostnutrientsandfiber. Improvethequalityofyourdietwithwholegrains likebrownriceandwhole-wheatstarchesinsteadofwhitebread,whiterice,andpasta,saysLarson.Butifyouwanttotryforavegan gluten-freediet,you'llhavetogiveupallwheatproductsaswellasothergrainswithgluten,suchasbarleyandrye.
Peopleonvegandietsareatgreaterriskofcalcium,vitaminD,andvitaminB12deficiencies.Aregistereddietitiancanhelpguideyourfoodchoicessoyougetallormostofthenutrientsandproteinyouneed.Supplementsmaysometimesbenecessary; talk to an RD or RDN about your unique needs. And always inform your doctor when you add supplements, alternative, or home remedies to your routine.
Inflammation-Fighting Diet Options
If going full-blown vegan doesn't appeal to you, you can still eat while keeping reduced inflammation in mind. Foods that trigger inflammation can differ from person to person. "For some people, eating a lot of red meat that's high in saturated fat makes symptoms worse," Larson says. Choose low-fat dairy and lean meats, and limit portions.
High sugar foods and processed carbohydrates also cause inflammation by increasing cytokines — inflammation messengers — so avoiding these foods may also help, she says.
Both Bhanusali and Larson recommend following a Mediterranean-style diet, which has been shown to reduce inflammation. "It's high in healthy monounsaturated fats and polyphenols from olive oil, avocado, fish, and nuts. It's also high in fruits and vegetables," Larson adds.
Video: Why Do Plant-Based Diets Help Rheumatoid Arthritis?
Rheumatoid Arthritis: Can A Vegan Diet Help Treat Symptoms images
2019 year - Rheumatoid Arthritis: Can A Vegan Diet Help Treat Symptoms pictures
Rheumatoid Arthritis: Can A Vegan Diet Help Treat Symptoms recommend photo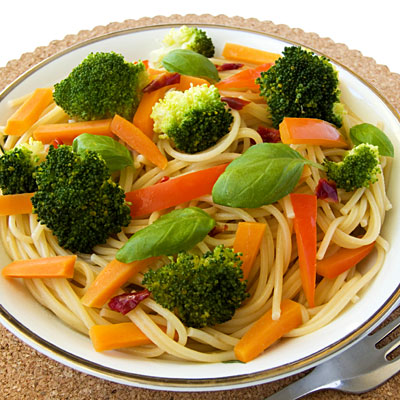 Rheumatoid Arthritis: Can A Vegan Diet Help Treat Symptoms photo
Rheumatoid Arthritis: Can A Vegan Diet Help Treat Symptoms new pictures
images Rheumatoid Arthritis: Can A Vegan Diet Help Treat Symptoms
Watch Rheumatoid Arthritis: Can A Vegan Diet Help Treat Symptoms video
Communication on this topic: Rheumatoid Arthritis: Can A Vegan Diet Help , rheumatoid-arthritis-can-a-vegan-diet-help/ , rheumatoid-arthritis-can-a-vegan-diet-help/
Related News
The Golden Globes Didnt Nominate Any Women for Best Director and the Internet Is Not Happy
Why Sarah Jessica Parker's new show Divorce gets it so right
How to Sharpen Pinking Shears
7 of the best kettlebell exercises to build muscle
Read The Times overview of Kushners taxes
The Hot New Way To Get A Hit Is
How to Let Go of a Failed Relationship
30Reasons Why Sphynx Cats Are Not Just Cool, They're Super-Cool
How to Make a Fake Cinema at Home
14 Most Elegant Saree Designs – Saree Wearing Tips and Ideas
50 Volkswagen VW Tattoos For Men – Automotive Design Ideas
The Best Smoothie Blenders For Every Budget
Treat Yourself Like A Stella McCartney Model
Date: 10.12.2018, 18:34 / Views: 91173
---