People Try Alcohol For The First Time
How To Sound Like A Gin Expert (Even If You're Not)
Mother's Ruin. Bunter's Tea. Kill-Grief. Roll-Me-In-The-Kennel. Even if you've never tasted this vibrant spirit, the historical, ever-delightful and always-fruity nicknames for gin should give you an idea of its reputation – a potent, moreish concoction that can fell even the hardiest drinker.
Its vigour might account for its early popularity – when getting steamed was the only way to weather the 17th century, what with all its scurvy and people emptying latrines into the street – but these days, gin is more than just a byword for inebriation. In fact, recent years have seen the emergence of myriad 'craft gin' producers, who create small-batch, highly botanical blends in micro-distilleries based around the world.
In a perfect world, you'd learn everything there is to know about this compelling little sup by seeking out these artisan producers, and sampling all the gin they have to offer. But the NHS don't exactly hand out new livers. So, to give you a head start, we've sat down with Tanqueray No. TEN brand ambassador Tim Homewood and distilled the expert advice into a handy bluffer's guide to everything gin.
Every Day's A School Day: Gin's History
Any discussion on the trajectory of gin's popularity and development should begin with its historical origins, as its earliest purpose was not a pre-prandial tipple at all, but a unction for the ill. Made from juniper berries – thought to be medicinal as far back as the 11th century – gin officially began life in the 17th century, when the Dutch took the long-established recipe of distilled juniper berries, blended it with malt or wine and named it "geneva", a contraction of the French word "genévrier", meaning juniper.
The blend was used to ward off illness and eventually made its way over to England, where "geneva" was shortened to "gin". Here it began to gain popularity among the wider population as a drink of choice rather than just a salve. Later it would make its way to the tropics with British sailors, where it was used to disguise the bitter taste of malaria medication quinine, which was dissolved in tonic water. Thus, the gin and tonic was born.
What's Your Poison?
London dry, sloe, Plymouth: with myriad gin styles to choose from, it can be confusing to find not only the unique blend that best suits your palate, but also the premier choice for a particular cocktail. One thing, however, ties all gin style together, and that is the juniper berry.
"All gin should have juniper at its heart," says Homewood, "and this is where the London dry style really shines." London dry began to materialise in the 1800s, as distillation techniques began to improve. What distinguishes London dry is that all botanicals must be present during the distillation process – you can't add anything afterwards.
Distilled gin is made in much the same way, but you are allowed to add flavours and a touch of sugar after distillation has taken place. "This is useful if you have botanicals which are too fragile to be distilled," says Homewood.
"We are also seeing the emergence of the New Western style (also known as new age or craft) gins, primarily from the States," he explains. "The rules are cloudy around these products, but they are far more experimental than what we're traditionally used to, often with juniper taking a back seat to other botanicals."
Other key types of gin are Old Tom, a sweetened style created by the Victorians; Plymouth, which must be made in Plymouth; and sloe, a liqueur made from gin, sloe berries and lots of sugar.
So many to try, but where to start? "I'm partial to , and , a gin from Southwold. I'm also a fan of , a lovely sharp traditional gin with something to say for itself."
The Process
"Making gin is actually incredibly easy – well, for someone who knows what they're doing," says Homewood.
First things first: distillers will take a neutral spirit (essentially a very strong vodka) and place it in a large copper pot still. From here, they add botanicals and begin to boil the mixture, at a lower temperature than the boiling point of water. This is the beginning of the distillation process.
The vapour is then captured, and condensed back into liquid – gin. Straight from the still is, however, punchy. Water is usually added to the distillate, in order to dilute the alcohol to 40%, which makes it more palatable.
Getting Crafty
It's been an exciting time for gin over the last few years: according to Homewood, there are about two new gin brands popping up every week; and according to the Wine and Spirit Trade Association, the number of UK gin distilleries has nearly doubled, to about 200, since 2010.
"We're at a point where people are excited about discovering new flavours and trying new things, and gin has been perfect for that," he says. "It's familiar enough to not be scary, but also has enough variety to keep it interesting. It's been fantastic to see a whole load of new entrepreneurs and distillers setting up and getting some very fine gins into people's glasses."
Given gin's era-spanning popularity, why the recent surge of indie producers? Today's consumer, faced with huge corporations and an overwhelming choice of produces, cares about authenticity. He wants unique flavours and hand-crafted sups, not mass-produced bottles.
"It's important to remember that the whole craft movement isn't a new thing, though," Homewood explains. "Sixteen years ago, the team at Tanqueray set the wheels in motion with Tanqueray No. TEN, which is still hand-produced. They were the first to use truly unique botanicals, and distilled these in small batches in the tiny TEN still."
Other craft brands worth checking out are , a Harrogate-based distillery which features a whopping 24 botanicals in the their blend; , a beautifully designed brand with a London Dry style drink; and , located in the Kent village of Marden, showcasing a gin infused with local hops, lavender and samphire. The best thing about them? They call their copper still "Patience".
Geography
Unlike whisky, which varies widely in just a few kilometres, gin's flavour isn't impacted by locale. "This is why the gin movement has had such great momentum," says Homewood. "You can make it anywhere." There are exceptions, however: Plymouth and Xoriguer must come from Plymouth and Minorca respectively.
"Either way, distillers will take great care in ensuring they use only the best botanicals," says Homewood. "At Tanqueray No. TEN, for instance, our juniper comes from Tuscany and our fresh grapefruits from Israel."
Tasting Notes
London Dry
Light-bodied, juniper-heavy, lemon, orange, citrus and herbs – mainly coriander – and earthy angelica.
Craft or New Western
Freestyle. Mainly softer juniper notes, florals – especially rose petals – cucumber, and potentially any unique botanicals the distiller chooses. Usually very punchy in flavour.
Sloe
Sweet, bright with fresh berries and very fruity. Background notes of orange and gentle spicing.
Plymouth
Light and dry, strong juniper and citrus flavours, lots of earthy notes, very smooth.
Distilled
Bright juniper, lots of fresh citrus and gentle, warm spices – often cinnamon. Warm and earthy.
Old Tom
Rich, almost whiskey-like, juniper-heavy, cardamom-spiked, sweetened with sugar or fruit.
The Cocktails
According to Homewood (and every gin drinker on the planet), you can't beat a good G&T. "I'd always go for a gin with some real body and character to cut through the tonic," he says. "But my favourite cocktail is a Collins. It's a really simple formula you can use to make literally hundreds of drinks."
Other classic gin cocktails include, the gin martini (gin and vermouth), the negroni (gin, vermouth and Campari), the gimlet (gin and lime) and the Tom Collins (gin, lemon juice, sugar and carbonated water).
Tim Homewood's Tanqueray No. TEN Collins (Serves 2)
Ingredients
100ml Tanqueray No. TEN
50ml lemon juice
20ml simple sugar syrup
Soda water, to top up
To Serve
Chilled glass
Cubed ice
Handful of fresh berries
Instructions
Add the cubed ice to your glass, and build the drink, adding the gin, lemon juice and sugar syrup.
Stir well with a cocktail stirrer, then top up with soda water.
Add a few fresh berries to each glass and serve.
Video: how to drink whiskey like a sir
How To Sound Like A Gin Expert (Even If You're Not) images
2019 year - How To Sound Like A Gin Expert (Even If You're Not) pictures
How To Sound Like A Gin Expert (Even If You're Not) recommend photo
How To Sound Like A Gin Expert (Even If You're Not) images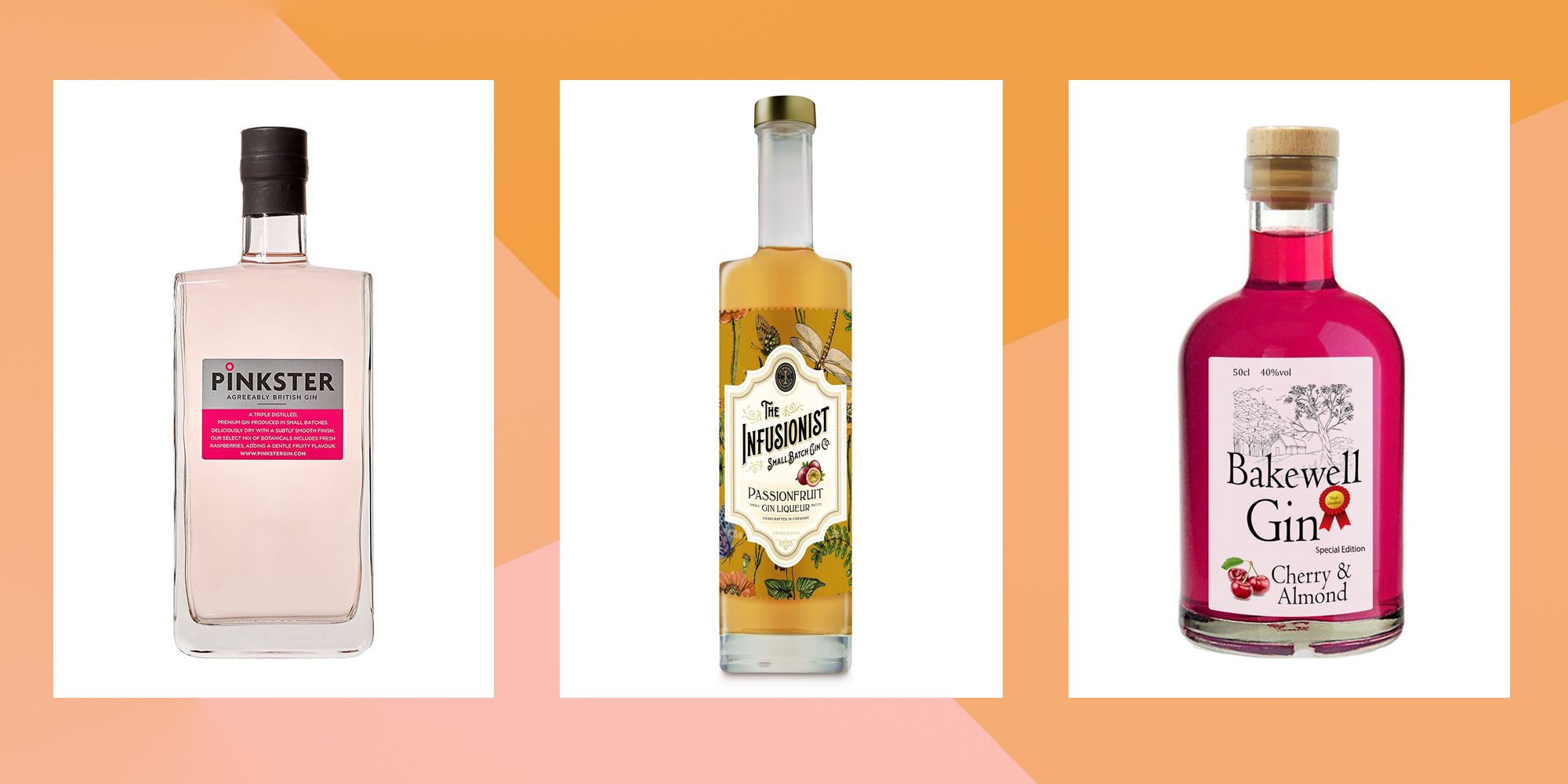 How To Sound Like A Gin Expert (Even If You're Not) new pics
images How To Sound Like A Gin Expert (Even If You're Not)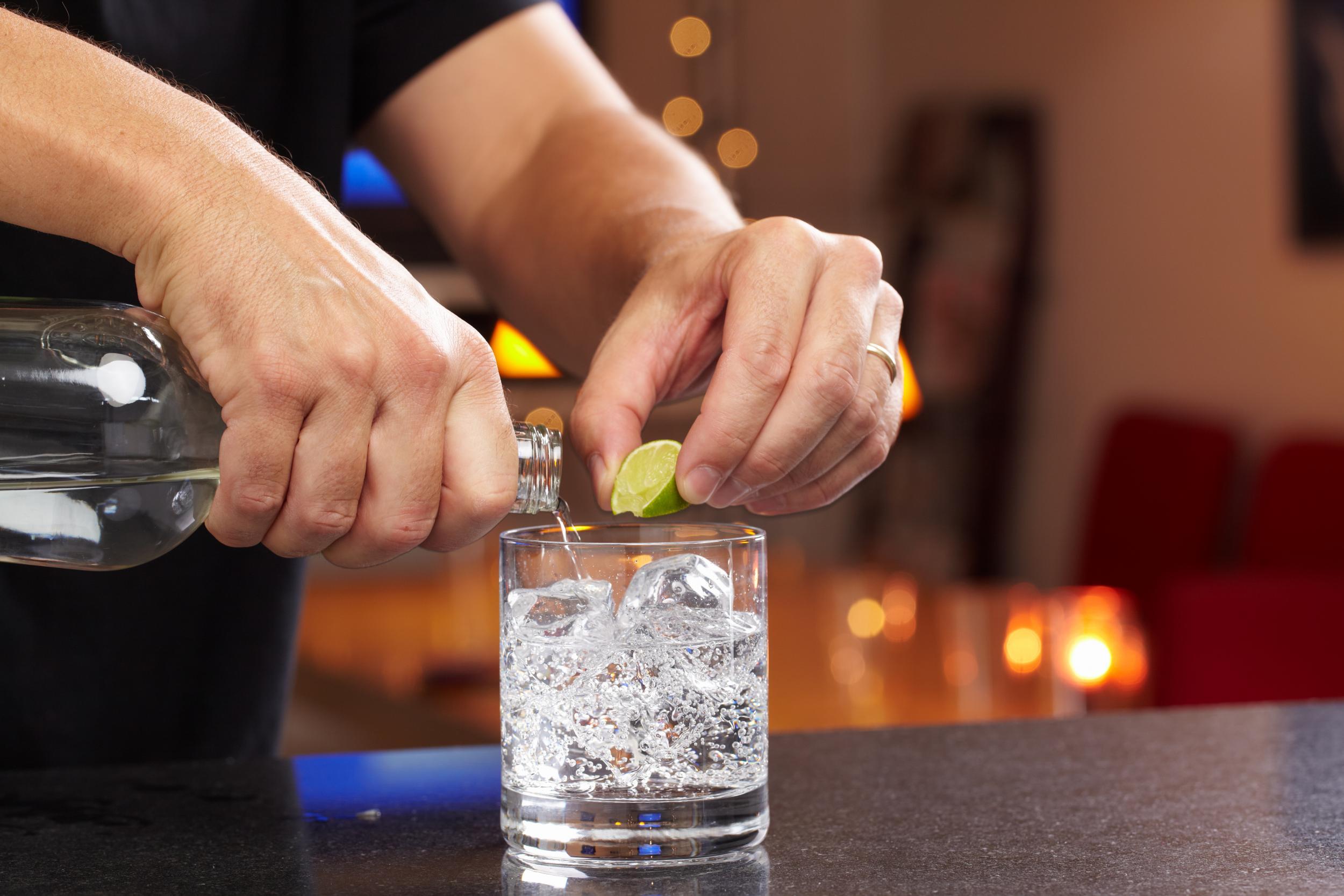 Watch How To Sound Like A Gin Expert (Even If You're Not) video
Communication on this topic: How To Sound Like A Gin Expert , how-to-sound-like-a-gin-expert/ , how-to-sound-like-a-gin-expert/
Related News
Chrissy Teigen Just Clapped Back At An Internet Troll Who Criticized Her Weight
How to Entertain Kids
Men, Women, and the Dangers of Smoking
Cute Ombre Hairstyles for Girls 2014: Long Hair
How to Hatch a Goose Egg
Beef and Black Bean Wraps
Meclizine Reviews
How to Find Gay Friendly Cities for Vacationing
14 Ways to Save at Costco, Straight From Employees
19 Amazing Benefits Of Paprika (Degi Mirch) For Skin, Hair And Health
Tutti-Frutti Gelatin Mold
How to Change a Light Bulb
Date: 07.12.2018, 23:14 / Views: 82341
---